Residential Locksmiths - Chester, VA - Chester Locksmith Store
If you have poor quality locks on your door, you are at high risk of experiencing a break-in. As a homeowner, you would want to offer maximum protection to your home and family and save it from the various dangers that can strike, such as fire, burglary and more. Chester Locksmith Store offers high quality locksmith services to residents living in Chester, VA area. We have an excellent reputation for our services and help secure all kinds of residential property.
Whether you are looking to just change a few locks on your property, or want to add a safe to your home, or want urgent lockout help, we are here to help you on all fronts. We have an incredible team of lock experts on board who are committed to getting the job done right the first time to ensure you maximum protection.
If you are on the lookout for a reliable local locksmith company in Chester, VA, you can depend on Chester Locksmith Store for the best locksmith help. We offer residential locks services as well as 24/7 emergency assistance for the times you need our help the most.
Same day service
At Chester Locksmith Store we handle the entire array of locksmith tasks from the most simple to the highly complex. Today's locksmithing has gone well beyond lock picking and lock replacement; professionals are now equipped to deal with magnetic and electronic locks that are the latest technology. Our experts are always updated about the most advanced tools and technology for all kinds of locksmith jobs. At Chester Locksmith Store, we employ the latest tools and equipment to complete our tasks in the shortest time.
We provide same-day installation as well as repair and maintenance services. No matter where you are located in Chester, VA area, we can come over on a short notice and offer professional help.
Call us, if you face the following situations: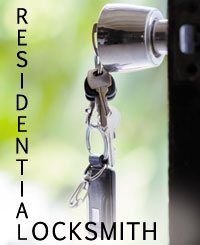 You cannot find your keys
You need immediate locksmith help
You want to enhance your home security
Your key broke in lock
You want new keys made
You want to upgrade your locks
Our services:
Key cutting
Lock replacement
Home lockout assistance
Master key creation
Security advice
Rekeying
Eviction services
Lock repairs
Door hardware installation
Deadbolt, padlock setup
Garage, mailbox locks
Peephole installation
Call us today!
Our home locksmith services are the best in the region and have always exceeded the expectations of our customers. When you call us to handle your lock and key issues, you can rest assured that we will not disappoint you in any way.
The safety of your home is our top-most priority and we will do everything possible to ensure that you feel safe and secure. We are available at all times of the day and night, 24/7, including all holidays and weekends. Call us at 804-368-3572 to avail our top-notch residential locksmith services.
House Locksmith Near Me in Chester, VA
Everything goes just fine when your locks and keys are latching and turning, but your entire routine comes crashing down when either one of them fails to do its job. In such a time of crisis, having a house locksmith near you is nothing short of a blessing in disguise. Chester Locksmith Store is a 24x7 locksmith professional that provides quick residential lock & key solutions to homeowners in Chester, VA. click here to read more
Keys Made Near Me in Chester, VA
Almost all of us must have lost a pair of keys at least once in our lives. These are minute objects that can easily be lost, misplaced, or stolen, thus leading to a tricky lockout situation. With excessive use over time, they can also get sloppy and could easily break inside your lock. Are you unable to locate your key or facing annoyance due to a rusted old key? Call Chester Locksmith Store and get a new key made at affordable prices. click here to read more
House Locksmith 24 HR in Chester, VA
Before establishing a service, every organization conducts research to assess the needs of its prospective clients and creates a strategy to target those needs. When Chester Locksmith Store first began operating, it found that 24-hour locksmiths in the city are too few and far between. In fact, many homeowners would stall their immediate lock & key needs only because they could not find an overnight service. We decided to change this. Today, Chester Locksmith Store is an industry-leading locksmith service and the best 24-Hr house locksmith in Chester, VA area with a vast network of mobile operation and a growing customer base. click here to read more
Apartment Lock Change in Chester, VA
Locks are the most important security mechanisms at our disposal as they stand directly between our assets and any potential security threats. Ensuring that your lock is in good working condition and durable is important and shows that you are a responsible homeowner. Chester Locksmith Store is a 24x7 locksmith firm operating in Chester, VA area and specializes in all lock-related solutions, including lock replacement and upgradation. click here to read more
Key Cutting For Residential in Chester, VA
Don't you just love it when a key smoothly enters the lock and turns it seamlessly? A professionally cut key always works like a charm and never gives any reason to complain. Contrarily, many people struggle with inefficient keys that refuse to turn the lock or show their frailty when they break inside. If you are in need of a new set of keys or want to repair your old, damaged ones, make sure that you engage only a professional locksmith for the job. click here to read more